VIP Pet Services is honored to have received many official recognitions:
"Best in Dallas" by D Magazine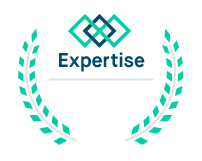 Best Dog Walkers in Dallas 2016
19 Best Dallas Dog Walkers
Companies chosen exemplify the best of small business; often leading through customer service and community involvement.
"Best of Carrollton" 2008, 2009, 2010, 2011, 2012, 2013, 2014 and 2015
Angie's List "Super Service" Award 2012
Listed as a "Best Pet Sitter" on WFAA's A-List 2009 and 2010
Voted DFW's Ultimate Best by Pegasus News 2010
We truly appreciate the approval from such great magazines and organizations, but our favorite praise comes from you – our loyal clients.
from Deidre and David – Carrollton
Our boys, Charlie 3 ½, and Jake 1 ½, grew up with Robin as their pet sitter. They LOVE her and we wouldn't think to leaving them with anyone else.
When Robin pulls up, they will run outside, hoping to go to her house to play.
When they return from an overnight at Robin's, they are exhausted from having so much fun! Caring for our pets is not just Robin's profession, it is her passion.
Robin is extremely reliable and dependable. She has made herself available to visit our boys at the last minute, more than once. We appreciate her!
from Mike and Ken – Carrollton
We have "special needs babies" – they need LOTS of attention! Our Pomeranian, Bailey, and our Longhair Calico, Shelby, are accustomed to regular and frequent play and loving. We never worry when we're on a trip, because we know that they are getting more attention than they get when we're home. Robin takes the time to play with them and keep them engaged and happy.
Bailey actually has become more of a special needs case, lately. He was diagnosed with diabetes last year and now must have insulin injections twice a day. Because of Robin's training, she has no problems making sure that Bailey gets his insulin.
It can be hard on pets when their people are away. But the proof is evident in our pets' behavior. When we return, although they are always glad to see us, they act rested, happy and healthy. We're very glad we can entrust their care to Robin and VIP Pet Sitters.
from Kami and Brent – Frisco
We love VIP. We hate being away from our babies but know when we are away they are being well taken care of from VIP. Thank you. We appreciate you and so do Misti, Val and Tiffy.
from Laura W. – Carrollton
Such a better idea than making your pet stay at a kennel. Less stressful on both you and your loved furry one.
My sitter was professional and even texted me updates on my pets each visit since I was worried. It really kept me from ruining my own vacation. I wouldn't hesitate to call them again!
from Beth K. – Carrollton
If you need someone to take care of your pets while you are away, this is an excellent business to call. The pet sitters are very friendly and professional.
They will walk, feed, play with and clean up after your pets, as well as check your mail and water your plants. I would use them again to take care of my pet if I needed to go out of town.
from Lynn W. – Carrollton
Best pet sitting service in the metroplex! VIP is top notch and very service oriented. They really seem to care about the pets and always go the extra mile to reassure me. My dog loves Robin and gets so excited whenever she comes over for a walk. I would highly recommend this company.
from Cherie – Pflugerville
I have been very happy with VIP. When I went to Canada, I never once worried about my dogs and I ALWAYS worry about my dogs. I have never been so happy to find such wonderful people to care for my pets when I am away.
from Cynthia – Plano
We have been using VIP for a little over two years. They are wonderful! We have 3 Bichons. VIP is always available even last minute. I've used them for regular daily multiple walks, last minute walks, over nights etc. Churchill, Calli and Woogie love Amy, she is our current sitter. We've had several different ones over the years and they are all just as sincere, gentle, kind and treat our babies very well. I am overly protective of my kids (fur-babies) and always over do it with instructions, VIP has always followed them to the letter. No hesitation in referring them. I wouldn't use anyone else.
from Lori – Plano
As usual – Lilli, Tommy and Mickey were perfect. They looked great, seemed very happy, and everything was perfect. We are very happy. Thank you for helping us feel so confident in leaving and knowing our "babies" were in your care and well loved. We appreciate Robin more than you will ever imagine. We recommend you to everyone.
from Jennifer – Richardson
I am always nervous to leave my two cats by themselves for vacations but the service you provided put my mind at ease. Thanks so much for your service.
from Cindy – Dallas
I LOVE this service!!!! My pets are very well taken care of and just love their sitter!!!
from Jeremy – Frisco
We just wanted to let you know that Cheryl did an amazing job taking care of our dogs, fish and our house. She left our house in better condition than we left it! It's always great to get home from a stressful trip and walk in to happy pets and a well taken care of home. She did a great job sending pictures and updates throughout our trip, and was so friendly with our dogs. You guys are amazing and we recommend you to all our friends. Thanks!